Simplify and Automate the Creation of Images that Sell
Automate your photography with computer controlled studios, turntables, lighting and software. We offer solutions for everything from jewellery, footwear and fashion to large items like furniture. Explore our site by the type of images you want to create or via your business sector.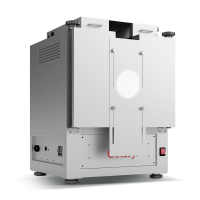 We are the industry leader and pioneer of photography automation systems. With 70+ patents, we are continually innovating and improving our existing product line while launching new products that our customers and the marketplace demand.
Engineered for durability and flexibility, our systems provide perfect light sources, control, and quality – consistently.
Our software pairs seamlessly with our hardware products. For further control and capability, our software provides advanced image stitching to streamline your workflow.
Automate repetitive tasks and perform batch processing directly to your computer and online integrations.
Create HTML5 360 product views with zoom, tagging, audio, tours, and more.
Compatible with PC and Mac
Automatic Background Removal
Take the picture and let the software knockout the background.
Before
After
Interactive 360 Product Views

Make a 360 Spin from still images. Add annotations, zoom, hyperlinks and more…
Software-Controlled Studio Lights
Dimmable LED lights wirelessly controlled via software. Adjust and view camera and light changes in real time.
Easily created and shared.
​We help small to large businesses streamline their image capture process with product photography hardware and software solutions. Automate your photography workflow for your eCommerce website, catalogue, and more.​​
Ready to Streamline Your Photography Process?
See how taking control of your product photography by bringing it in-house enhances productivity, saves time and reduces cost.